With immense pride and joy, we share the exciting news: Jewelry by TFC has been featured in the renowned Mount Dora Summer Page! As a beloved local business in the picturesque town of Mount Dora, Florida, this recognition is a testament to the exceptional craftsmanship, dedication to community, and the unique charm that Jewelry by TFC brings to our summer season. For years, Jewelry by TFC has been a sparkling jewel in the heart of Mount Dora. This family-owned boutique has carved a niche for itself for its stunning jewelry and its customers' exceptional experiences.If you're planning to visit Mount...
---
• customer service • gorgeous jewelry • Market • Sorrelli • Sorrelli sparkle
What a special day at market with Sorrelli!
---
• 2023 • expanded shop • Happy New Year • heart jewelry • Swarovski hearts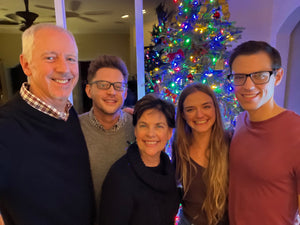 Wow!  Can't believe the new year is here already!
---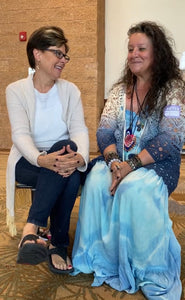 Meet Rocio ~ one of the most inspirational women I've ever met.  We met at a gem show, instantly connecting over healing gemstones and then I fell for her magical powers.  I hope you enjoy her story and how she inspired me in so many ways, including our Healing line of TFC bracelets.     Here's the link on you tube: https://youtu.be/_et_bxdtNBA
---
• blue line • blue line jewelry • hometown Heroes • Jewelry for a Cause • Police Appreciation • protect and serve • Thin Blue Line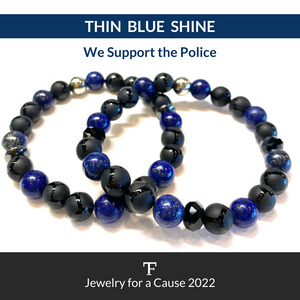 Read our blog about 2022's Jewelry for a Cause piece "Thin Blue Shine." Created in honor of and to benefit local law enforcement, Thin Blue Shine is truly special. Order yours today online or pick one up at our shop to help support the Heroes Foundation, a non-profit organization dedicated to helping local law enforcement  keep pace "with rapidly changing technology, honoring fallen officers and families, and advancing the police department's K-9 program."
#thinblueline #police #blueline #policeappreciation #grateful #hometownheroes #protectandserve #LCSO #MDPD #FDLE